Drink-For-A-Cause Bingo Night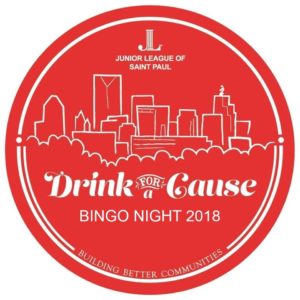 Junior League of Saint Paul is partnering with Hygga Lowertown to Drink For A Cause! Join us for Bingo Night and support our efforts to improve the Saint Paul community. Proceeds will go towards improving the shelters at Women's Advocates in St. Paul.
6pm: Check-in begins
7pm: Bingo begins
9pm: Bingo ends. Please feel free to stay later and socialize!
Tickets: No advance purchase necessary. There will be at least 2 cash prizes (growing pot), along with a trove of other goodies: All at $1 per game. Guarantee of 10 games, possibly more. The event will also have special menu offerings and a full cocktail bar and barista.
Hygga Lowertown is located at 213 4th Street E, St Paul MN 55101, at the last stop of the Green Line lightrail. It is located directly at the end of the light rail across the street from Union Depot.
Check out the Facebook event to RSVP!