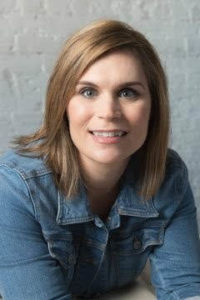 Welcome to the Junior League of Saint Paul! I'm honored to serve as President as we enter a new century of developing civic leaders as catalysts for lasting community change.
We're proud of our legacy here in Saint Paul as a force that makes change happen. I first sought out the League in 2012 because I was looking to become more involved in our local community.  I was looking for a way to learn more about Saint Paul and was pleased to find an organization that not only offered that but also allowed me to have the opportunity to meet like-minded women and also develop my own skills and experience.  
Over the next year, the Junior League of Saint Paul will engage in a new initiative Stable Housing, Thriving Community. Through this initiative, we will collaborate with other local non-profit partners to do what we can to address the growing housing crisis.  Our intent is to focus on the area of Housing Resources, Support and Stability. We are excited to begin developing projects to help people establish and maintain residency in their homes. 
I invite you to explore our website to learn more about how we cultivate leaders who collectively address the critical needs of our community. I personally have benefited from the skills and friendships formed during my time in the League. I encourage you to see what the League can do for you!
Best Regards,
Rachel Tierney
JLSP President, 2019-2020