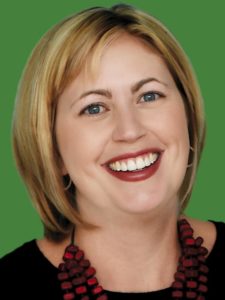 I am honored to lead the Junior League of Saint Paul through its 100th year of service to our community. We mark our Centennial with a bold theme that sums up JLSP:
Building Community. Developing Leaders. Century Strong.
I joined the Junior League in June of 2008 on the recommendation of my mother, a former Junior League of Saint Paul member. She suggested I join as I was looking for a way to volunteer in the community, but also wanted some flexibility in the time commitment. If I could have pressed "fast forward" then to see myself today, I never would have imagined that I'd have found so much more than a volunteer opportunity. I have made dear friends, become so passionate about the value of the League as a training organization, and grown so much from the practical experience I gained through my involvement.
We are positioned at an ideal time for change within the Junior League of Saint Paul. As we celebrate our Centennial, it is an opportunity for us to reflect on the importance of our history as an organization that develops the potential of women, promotes voluntarism, and improves communities. And, at the same time, we need to consider the ways in which we must evolve to continue to be relevant in community leadership for the next 100 years.
True to our roots, over the next year we will challenge the status quo as we sunset programming for our Healthy Bodies, Healthy Brains initiative, while researching a new area of community need and developing impactful, engaging programming to accompany our fresh focus.
I am humbled by the responsibility of guiding the League through this important and historic milestone. JLSP is an incredible organization because of its extraordinary members. I draw energy and inspiration from the fact that our members, both active and sustaining, are what make the Junior League of Saint Paul great.
I am fortunate to be a part of this amazing community of smart, talented, dedicated women who are passionate about serving others and one another. Together, we can continue to build on JLSP's legacy of service, voluntarism and training.
Warmest regards,
Jill Skogheim
JLSP President, 2015-2017