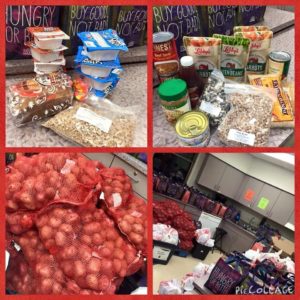 Since 2010, the Junior League of Saint Paul has focused its projects on helping to alleviate food insecurity for women and children in our community. According to the United States Department of Agriculture (USDA), food insecurity is defined as multiple indications of disrupted eating patterns and reduced food intake.
FACTS:
1-in-9 households in Minnesota is affected by hunger.
The effects of hunger cost our state $1.6 billion every year in healthcare, hospitalization, medication, education and other costs, including lost productivity at work and in school.
Over 3 million visits are made to food shelves in Minnesota annually, and 36.7% of food shelf visitors are children.